In April we had a number of students who competed in the WA State Championships.
The State Championships is a crucial event for those vying for State Team selection
Everyone performed extremely well and we were pleased to come away with 4 Golds, 3 Silvers and 5 Bronzes.
The end of April we attended the WA Karate State Awards Dinner where we saw some of our students achieve awards and selections for the 2019 WA State Team.
Congratulations to 7 of our students, Sophia, Hayden, Bella, Anna, James, Annie and Maddie who are all now members of the 2019 State Team and will be travelling to Tasmania in August to compete.

We are also proud of Hayden and Eva who received Sport Stars Awards for their outstanding and successful 2018 season.
Instructor Kelly Boar was also announced as kumite coach for the season.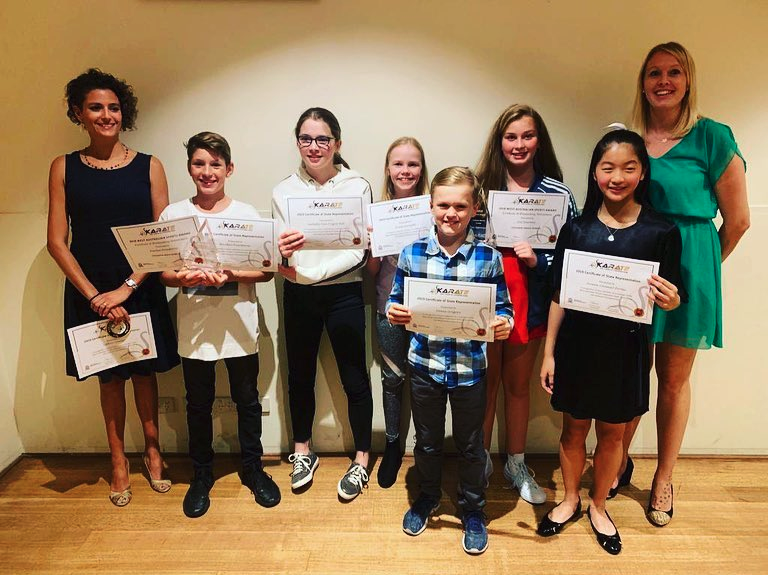 On May 5th we hosted our very first in club competition. The competition was specifically aimed at young and novice competitors with little or no experience.
The event also featured a fun and inclusive division called The Challenge. It saw competitors work their way through 5 rounds of challenges including Noodle Tap and Board breaking.
Although not a traditional event it allowed students the opportunity to be involved if they had not yet learned a kata or were confident enough to spar.
A huge Thank You to everyone that supported the event and volunteered on the day!